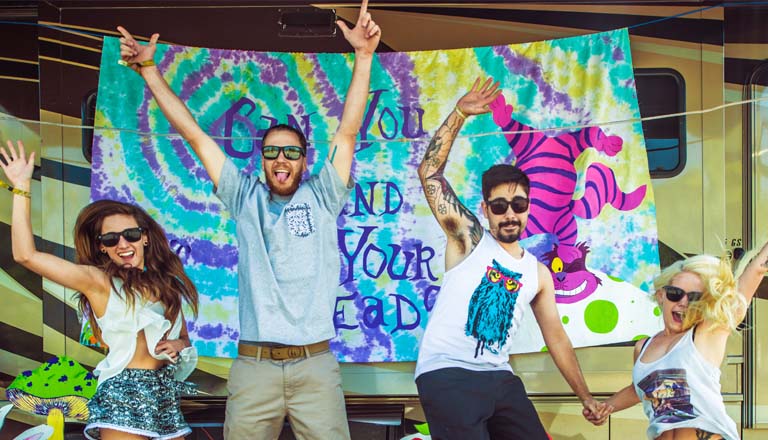 Camping Contest
Camping is hands-down the best way to immerse yourself in the festival experience. Make it even more fun for you and your neighbors by decorating your campsite! Our team will be searching for the TWO best decorated campsites at Beyond Wonderland at the Gorge. All members of those two lucky campsites will receive tickets to BOO! Seattle this Halloween weekend!
Here's a little FAQ to get things started:
When are you choosing the winners?

We will be walking the Beyond Wonderland campgrounds from Friday, June 17 through Saturday, June 18, to choose winners. 
What are you looking for?

CREATIVITY! We're looking for unique, colorful décor. Find inspiration in the Beyond Wonderland theme, or create something that expresses your personality. We've added some photo examples below to spark your imagination!

EFFORT! Go all out. Extra points for homemade decorations.

VISUAL APPEAL! Make sure your camp is clean and tidy to complement your design elements.
What items/materials can I use to decorate?

Totems, flags, streamers, banners, inflatables, pinwheels, wind chimes, light-up toys, homemade paintings, signs and beaded curtains are just a start. As long as it's not on our prohibited item list, bring it! See our event guidelines.
What are the contest rules?

Check out the official rules.
Register Now!
Examples